About the Office of First-Year Initiatives
Our Mission 
The Office of First-Year Initiatives seeks to promote student access, engagement and persistence for those matriculating and currently enrolled at the University of Illinois of Chicago.  Through the cultivation of supportive relationships, advocacy, workshop facilitation and referrals, students will gain necessary skills to reach optimal success during the first year at UIC and beyond.
Our Vison 
Students who engage in the Office of First-Year Initiatives will successfully graduate from the University of Illinois at Chicago.
The Office of First-Year Initiatives is committed to: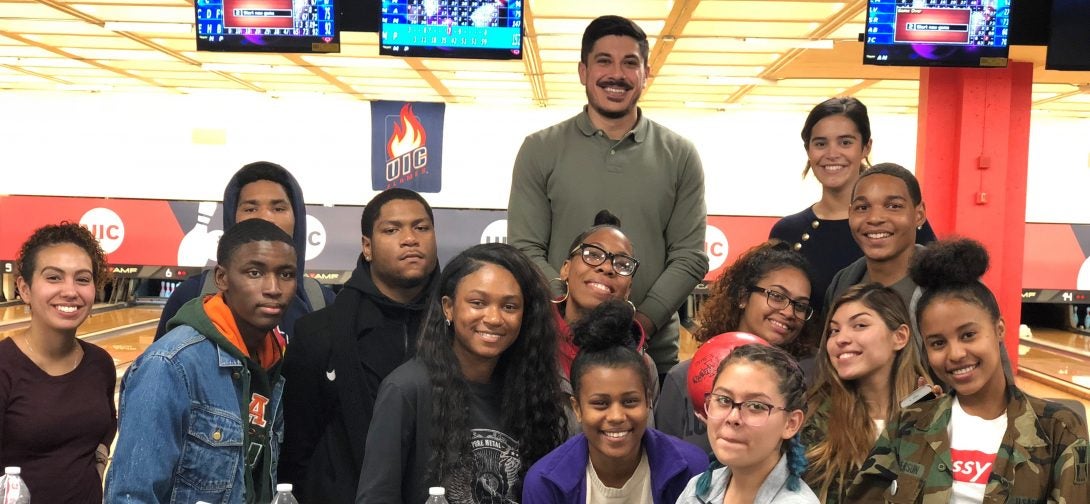 Advocating for and empowering students as they navigate the transition from high school to college;
Building and cultivating meaningful relationships with students;
Engaging in active listening to foster an environment conducive to personal and academic growth, while assisting students with understanding the purpose and goal of higher education;
Providing timely and directed coaching, planning, and resource referrals, and a collaborative and supportive environment;
Promoting student engagement on campus in ways that leads to student success;
Respecting and valuing the diversity of UIC students, their perspectives, life experiences, interest, worldviews, and cultures;
Liaising between students, advisors, and support services in order to foster a collaboration that results in student success.